Monthly car rental in Tehran
Monthly car rental in Tehran
Monthly car rental in Tehran is a popular option for people who are looking for continuous use of a car; But they don't want or can't buy a car permanently. These people may be travelers or elderly people. Also, those who left their car for repair also need a replacement car. Benefits, conditions, price and necessary documents for monthly car rental are explained in this article.
Benefits of monthly car rental in Tehran
We are going to check the benefits that you get by renting a car for a long time in the capital, which are:
Continuous use
Monthly rentals allow people to use a car for a longer period of time, which is more convenient and costs less than weekly or daily rentals.
No worries about repair costs
The costs of repairs and maintenance are the responsibility of the car owner and you do not have to worry about this. Of course, the cost of car breakdowns when you use it will be your responsibility.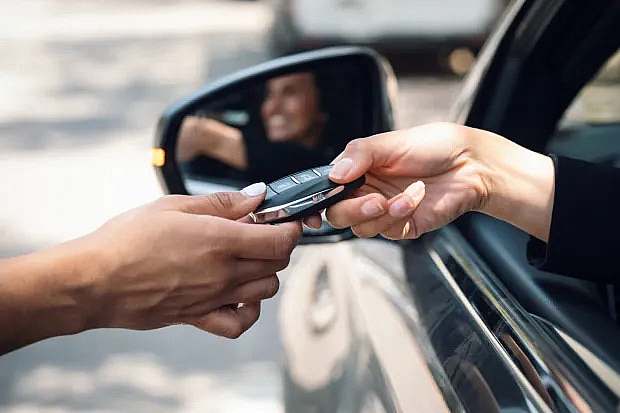 Variety of car models
You get to choose from different models and brands. You can choose luxury and sports cars and enjoy driving them.
Terms of monthly car rental in Tehran
Car rental companies do not simply rent a car to everyone, and for this they have defined the following conditions.
The age of the renter
Some car rental companies may set a certain age limit for their customers.
Guaranteed delivery
Often a guaranteed means of payment is required to be returned to the customer once the vehicle is returned on time.
Having car insurance
Most car rental companies require third party insurance and body insurance.
Monthly car rental price in Tehran
The cost of monthly car rental varies and depends on factors such as the type of car, the rental period, and the brand of the rental company. But in general, monthly rentals are usually cheaper than daily rentals.
Required documents for monthly car rental in Tehran
The documents that you must provide to rent a car in Tehran are:
National card and birth certificate: some identity documents such as national card and birth certificate are usually required.
Driver's license: You need a valid driver's license to rent a car.
Credit card: Some car rental companies may require you to provide a credit card for guaranteed payment.
Although these descriptions are general, for more detailed and up-to-date information, it is recommended to contact the car rental companies directly and check their terms and conditions.

Benefits of monthly car rental in Tehran
Renting a car for a month in Tehran may be useful and appropriate for many people as a temporary option or for special occasions. The reasons that may make someone decide to rent a car for a month include:
short trip
If you are traveling to Tehran for less than a month and need a vehicle, renting a car is a good option.
Freedom and flexibility
Renting a car allows you to have more freedom and flexibility in your snacks during the month. You can use the leased car without worrying about maintenance issues and constant costs.
Car test
Renting a car allows you to test the car for a short period of time. This position allows you to get to know the car before making a purchase decision.
Service and maintenance
Car rental companies are generally responsible for maintenance and repair services. This gives you the assurance that in case of any problem, you will not have to go to the repair shop and bear the necessary costs.
Affordable cost
Sometimes renting a car for a shorter period of time may be more cost-effective than buying and maintaining a car, especially if you need a vehicle temporarily.
However, the decision to rent a car should be made based on your personal needs and circumstances. Before renting a car, carefully check the terms and conditions of the rental companies and be sure of all aspects of your decision.
Monthly car rental in Arad Seir
The services of Arad Seir company are diverse. This car rental company is reliable and you can rent a car from it in most cities of Iran such as Mashhad, Isfahan and Kish. Land Cruiser rental, driverless car rental and bridal car rental are among the services of this company.
final word
To rent a car on a monthly basis in Tehran, it is necessary to provide documents and meet the conditions that we have discussed in this article.