When should we change car tires?
When should we change car tires?
What is the importance of car tires? How can we increase the life of car tires? When is the best time to change car tires? What is the useful life of car tires? What are the important points of car tire maintenance? What are the costs of changing car tires? Does the car tire have an expiration date? To replace car tires, we should pay attention to the production date of the tire rather than its use-by date.
Car tires are considered to be one of the most vital car parts. Most of us think that car tires only have the task of receiving the driving force produced by the engine and making the car move. This is what any car tire can and should do. But what is the difference between tires with different prices?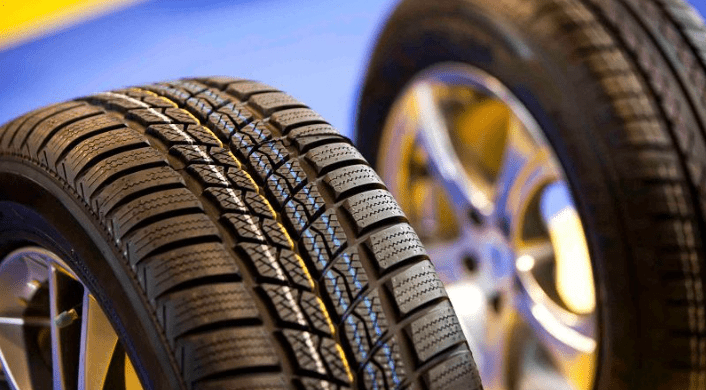 In general, we can say that each tire is priced based on its material, quality, and application. Some car tires are suitable for electric areas, and others are designed for dry and sunny areas. Some of these tires convey a good soft feeling to the cabin, but others are so called very dry and transmit more sound and impact to the cabin. All these factors together can determine why a car tire has a higher price than other tires.
But the problem is that car tires are considered consumable parts and must be replaced after a certain period of time or a certain amount of consumption. But the basic question is, when is the time to change car tires? If you think that you don't have the patience to constantly worry about the time of changing car tires or the staggering costs, you can go for an easier way such as renting a car without a driver in Iran.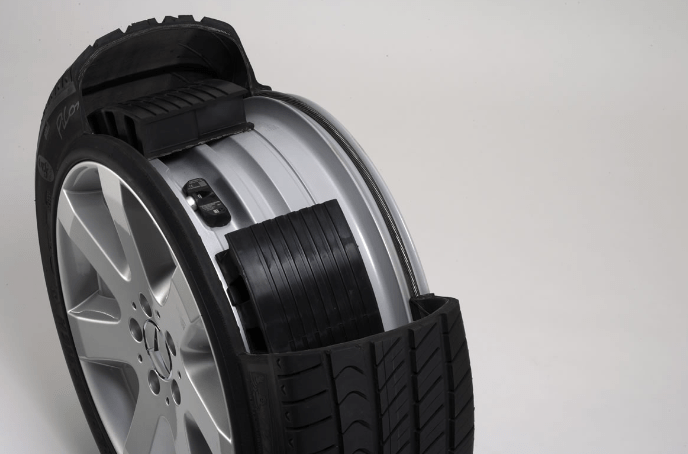 Car tires from maintenance to replacement
As we mentioned, the car tire is considered a consumable part. Therefore, after a certain period of time, it should be replaced. Note that, contrary to what many people think, car tires are a very important and sensitive part. If you don't replace this part on time, you will face irreparable risks. Exploding car tires and rolling over are among the most common consequences of not changing car tires on time. So pay close attention to this issue.
In general, the exact time to change car tires determines the way you drive. If you drive on rocky roads or in the mountains or plains, or if you don't pay much attention to the potholes while driving and are very interested in falling into these potholes, you should replace your car tires sooner than usual.
In fact, in normal condition, car tires are usually between 5 and 6 years from the time of production (not the time of use). Apart from this, it is usually said that it is better to change car tires every 40,000 to 50,000 kilometers. This is the time to change car tires if driving is done under normal conditions. Therefore, if you want the lifespan of your car tires to reach its maximum, you must be very careful in the way you drive. Therefore, instead of wanting to involve themselves in such issues, many try to use a concept such as renting a car with a driver in Iran.
An important question that may arise for you is, where can we find out the production time of car tires so that we can find out the last expiration date of the tires based on that? In general, based on the international standard, a four-digit number is usually engraved on the car tire. The first two digits are related to the week of tire production and the last two digits are related to the year of its production. For example, if the mentioned number is 2518, it means that this tire was produced in week 25 of 2018. Therefore, according to the stated rule, it can expire by 2024.
Car tires and signs of failure

Car tires can have a shorter or longer lifespan depending on where you drive and how you use them. Therefore, don't just rely on the replacement time or mileage. You should check the car tire from time to time and make sure of its health. In fact, some general signs can indicate that car tires need to be replaced.
The flattening of the tread surface is the most important of these signs. In fact, if the tire surface is equal to the tread surface or the tread surface is less than 1.6 cm, it indicates that this tire should be replaced. Another sign is the presence of cracks or bumps on the tire. If you see a crack or a growth on the tire, know that the tire has a problem and the best thing to do is to replace it. Another sign of changing car tires can be the vibration of the steering wheel at relatively high speeds (above 70 km/h). Of course, steering wheel vibration can be due to other reasons such as lack of balance and wheel adjustment. But in any case, pay attention to steering wheel vibration or knocking at high speeds.
These cases, along with other issues that may arise for the car, have actually made many people rent a car in Iran instead of using or buying it. This issue is very common especially in European countries and the first level of the world. Fortunately, this type of thinking has gradually entered Iran and companies like Arad Seir have started renting cars in Iran based on the needs and financial ability of people. In fact, you can rent a wedding car, travel car, luxury car rental, regular car rental, etc. through this company. Renting a car in Iran has left you free in these cases. Therefore, it is you who can easily use the car's facilities based on your needs and without bearing the risk of car maintenance.