Car rim, important tips for replacing it
Car rim, important tips for replacing it
What is a car rim? What is the function of a car rim? Is it necessary to change car rims? When do we need to change car rims? What are the most important factors for changing car rims? What should we pay attention to when changing car rims? What are the most important points to know when changing car rims? What are the types of car rims in the market?
The car rim is one of the parts that the car needs to move. In fact, it is these rims that bear and manage the main weight of the car with the help of tires. Rims usually do not need to be replaced except when they are damaged. Therefore, unlike many other car parts, the useful life of the rims is very long and can be equal to the life of the car. Therefore, many people who own a car do not go to replace or change the rim of the car even once. But why are there car rims with different designs and shapes in the market and the number of replacements is not small? The most important issue that can be stated here as the cause of this issue is beauty. In fact, the rims used by automakers, especially domestic automakers, are monotonous and somewhat boring. On the other hand, in a world where car manufacturers have passed aluminum rims, some domestic cars still use rims. This issue has caused many domestic car owners to start working on their own and cover this strange weakness in design and beauty.
In fact, when you rent a car without a driver in Iran, you can ride in cars that have a special beauty and eye-catching and many people get lost looking at its rims, many think that why not change their car rims and Let them follow in the footsteps of these great automobile manufacturers. This is why the car rim market is relatively hot in Iran, and many people try to change it.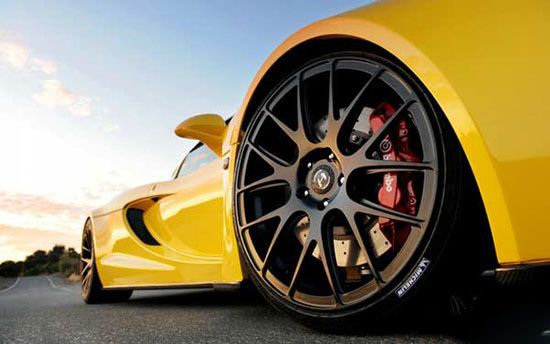 Car rims and their types in the market
There are different types of car rims in the Iranian market. In fact, we can say that car rims are divided into different types based on the type of car and the customer's taste. In terms of material, it can be said that the main rims in the country are aluminum rims. Also, with a little searching and spending more money, you can find a variety of steel rims in the market. Plastic rims are also produced for some cars. The point that you should pay attention to when changing car rims is that all of these rims are imported, and until now no domestically produced rims have entered the market. On the other hand, you may hear different names about these rims in the market. But you should be aware that the percentage of fake and even welded rims in the market is very high, and if you do not have any skills in this matter, it is better to get help from someone.
But if we want to check the car rim in terms of structure, these rims are divided into one-piece and multi-point categories. A car rim is a rim that is molded and made at once. Of course, these rims have very good durability and strength, and of course, they have a higher cost. But multi-piece rims are rims whose different parts are molded separately and finally assembled into one another. These rims are less durable and are completely unsuitable for driving on rough roads. Because if the assembly quality is not acceptable enough, it will break on such a road and can be very dangerous.
Also, car rims are divided into simple (fabric) and sport types. The simple or fabric type is actually the rims that are designed and made according to the standard of each car. For example, if your car is quick, you should use a 14 size rim. But sports rims, the same rims that are used in luxury and racing cars, are rims that are one to two sizes larger than the standard car size. These rims have a special beauty and even make the ride a little better. This is something that many can experience by renting a car with a driver in Iran.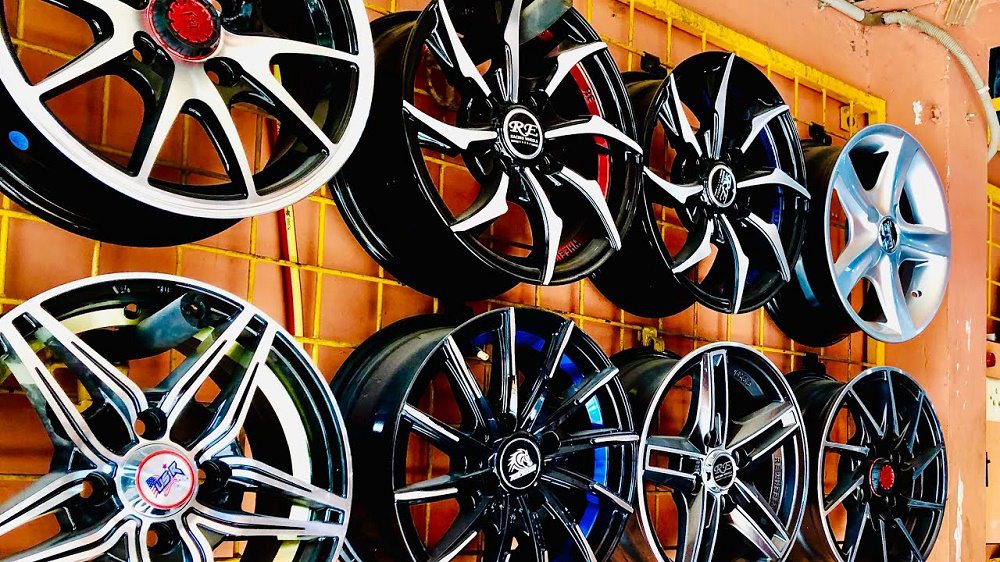 Car rims and important points you should know
Although the car rim is not considered a very important part in terms of replacement, it can be very effective for the health of the car and its passengers. The question in the minds of many people is whether it is reasonable to change car rims with a sports rim or not?
In general, the first point that you should pay attention to is that luxury and expensive cars in the world have these sports rims as a factory. It means that everything is installed for them in a standard way. The second point is that the roads that these cars are designed for are actually provincial roads and they don't face potholes and strange bumps like we do. In fact, one of the most important problems that sports car rims have in Iran is these bumps. Another issue is that your car's handling may be better with sports car rims, but did you know that it can destroy your car's suspension system altogether?
Instead of all these things, if you want to experience riding with sports car rims, why don't you go to rent a car in Iran? In fact, you can enjoy the pleasure of driving the best cars in the world by renting all kinds of cars, such as bridal car rental, modern and expensive cars, etc. Go to Arad Sir once. You will not regret it.